CLARION 6.2" HEAD UNIT NX316A
NX316A
2-DIN DVD MULTIMEDIA STATION WITH BUILT-IN NAVIGATION & 6.2-INCH TOUCH PANEL CONTROL
---
Personalised in car entertainment experience
Introducing a new addition to Clarion's product line up - a multimedia navigation unit with a unique user interface across a 6.2" resistive touch screen. Its split screen layout allows quick and easy access to various features, without compromising the driver's safety.
Support for a wide variety of audio formats and video devices makes this a great choice for your in car entertainment solution.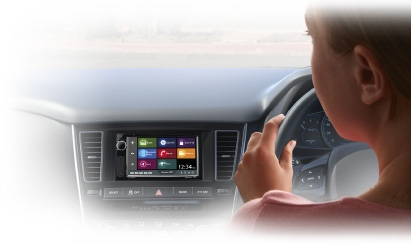 ---
High visibility and user friendly interface
The NX316's features and functions are arranged in the home screen for quicker access with just the tap of a finger.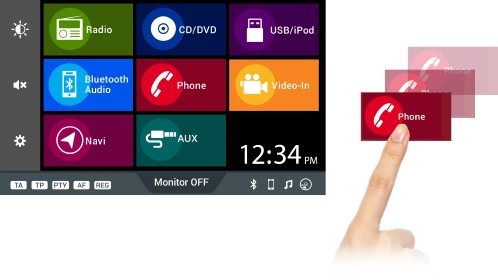 ---
MTP support for Android™ and iPod® music playback for seamless enjoyment
Simply connect your smartphone to the source unit and have instant access to your smartphone. Once plugged in, browse music or videos directly on the NX316A and play them instantly, all while your device remains charged.
*video & image playback is only available on Android devices only.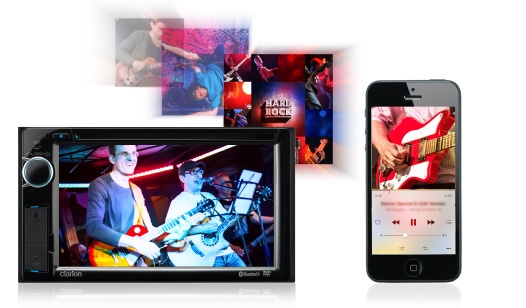 ---
Bluetooth® for hands-free communication and audio streaming
Built-in bluetooth provides wireless, hands free communication between the source unit and compatible mobile phones.
Make calls with a simple voice command for a totally handsfree calling experience. Preset your steering wheel control to activate Voice Dial with the NX316A's programmable steering wheel control feature.
Stream music across your device directly to the NX316A to enjoy your favourite tunes in your car.
Please check for compatible mobile phone models here.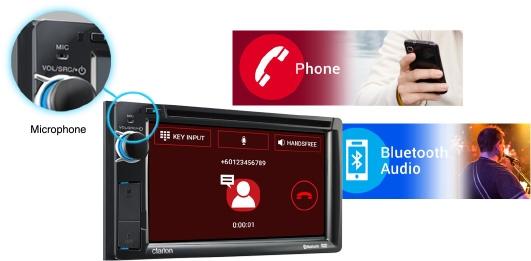 ---
Built-in navigation with voice guidance
NX316A features a built-in car navigation system with simple destination input, turn-by-turn voice prompts, and selectable route guidance – everything you need to reach your destination quickly and efficiently.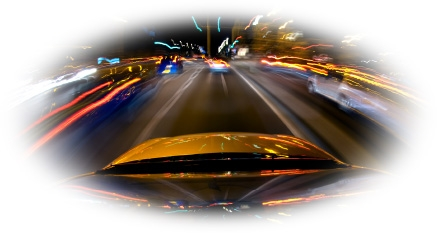 ---
Front USB slot for audio and video playback
The NX316A supports playback of MP3, WMA and AAC format audio files, as well as Xvid encoded video files stored on your portable storage devices. Plug in your USB media or even your smartphone for a more enjoyable drive. The source unit can also send video to an external rear seat entertainment device.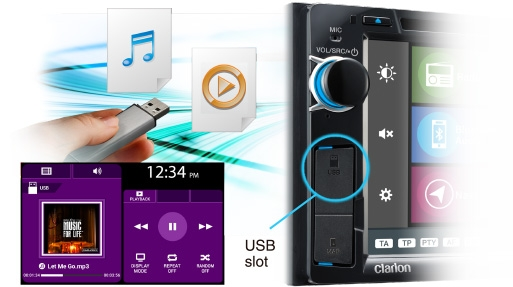 ---
Watch video content and listen to music recorded on disc
You can create your own custom entertainment on your home PC using video files recorded from a camcorder or smartphone, then burn it to DVD-R disc for playback in your car. The source unit supports playback of DVD and CD from including home-burned MPEG DVDs and MP3/WMA/AAC CDs in addition to store-bought titles.
Make your drive more fun in your own unique way.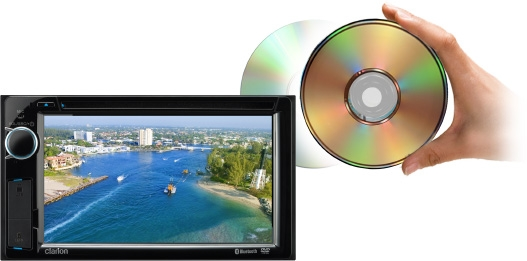 ---
Programmable Steering Wheel Remote Control
With this feature the source unit can be used with any vehicle's steering wheel control. Program any button to the source unit's corresponding function with few simple steps for a fully customised, distraction free drive.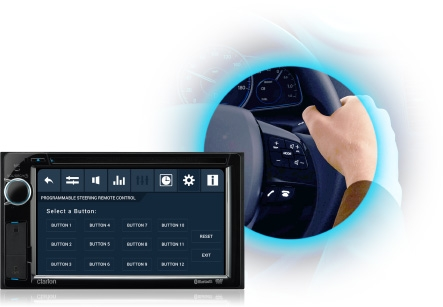 ---
Digital Time Alignment
Make fine adjustments by digitally shaping your car speaker's acoustics. Attain perfect sound imaging, optimised for a perfect listening experience even within a car cabin.

---
7-Band Equaliser with Low and High Pass Filters
Enjoy superior control over the audio spectrum with frequency adjustments in the 60Hz to 16kHz range. This gives you the power to get the most of your sound system and contour the sound output for a more fulfilling listening experience. Together with 7 EQ presets and 2 customs presets, the NX316A also has a low and high pass filter control.

---
Support for external DVB-T2
With the growing demand for digital TV, the NX316A comes ready to support external DVB-T2 boxes commercially available in the market. Enjoy digital TV channels straight from the NX316A. Once plugged into the source unit, you can directly change stations and access your device's settings, all straight from the touch screen itself.
---
SPECIFICATIONS
MONITOR
Screen size (Inches)
6.2 (resistive touch TFT LCD display)
Number of Pixels
800 × 480 pixel resolution
TUNER
Frequency bands : FM/AM
FM : (MHz) 0.05 MHz steps : 87.5 - 108
AM : (kHz) 9 kHz steps : 531 - 1602
DVD
Useable discs
DVD ±R/DVD ±RW
Frequency response (Hz)
20 - 20,000
Distortion (%)
0.3
CD
S/N Ratio (dB) 1 kHz
65
Frequency Response (Hz)
20 - 20,000
Dynamic Range (dB) 1 kHz
65
Distortion (%)
0.3
AUDIO
Power Output
50W x 4 channel Class AB Amplifier
GENERAL
Dimensions (W × H × D) (mm)
178 × 100 × 166
Weight (kg)
2.3
Power consumption
less than 15A
Power requirement
14.4V DC (10.8~15.6V)
Speaker impedance
4Ω (4Ω to 8Ω allowable)